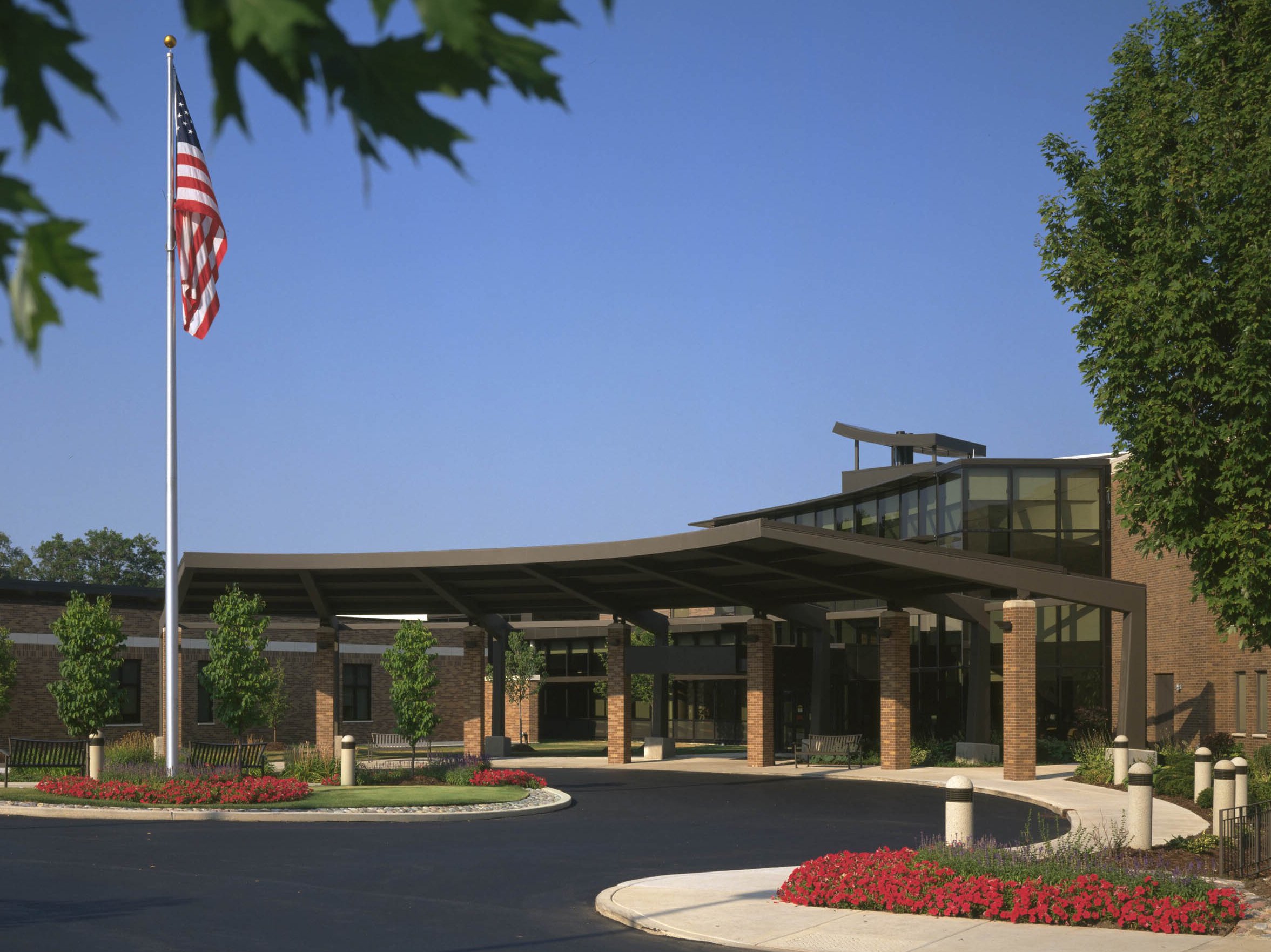 Communities across the nation face a shortage of behavioral health providers. Approximately 123 million Americans live in a mental health professional shortage area[1] and 96% of counties in the U.S. have an unmet need for psychiatric prescribers.[2]
In order to address the increasing number of individuals seeking mental health care from primary care practices, many organizations turn to behavioral health integration. Behavioral health integration brings mental health specialists into the primary care setting and creates teams of mental health and primary care providers working together with individuals and their families to provide the best possible treatment.
Fifty-five percent of counties in the United States currently have no psychiatrists available, according to a new report.[3] This severe shortage is impacting the country's health care system, particularly for primary care providers and nurse practitioners, who increasingly have to treat and/or prescribe for mental or behavioral health conditions.
Moreover, the delivery of specialized mental healthcare can be out of the realm of expertise or exceed their comfort level for many primary care providers. When the scenario arises, it makes sense to refer care to a psychiatrist or other mental health provider. Yet, due to the current shortage of psychiatrists, patients often wait weeks—sometimes even months—to be seen by a local psychiatry provider.
In the U.S., one in four primary care visits are for mental health conditions. Primary care providers write 70% of antidepressant prescriptions, which is approximately 30 million prescriptions annually.[4]
Telepsychiatry allows primary care practices to connect with remote psychiatric providers, including specialists such as child and adolescent psychiatrists, and offer mental health care to individuals in their office. InSight + Regroup has several primary care integration programs. Highlighted here is an innovative collaborative care pilot program located in a health system.
Morris Hospital & Healthcare Center
Morris Hospital and Healthcare Centers has been serving the Chicago area since 1906. Located in Morris, Illinois, their 89-bed hospital serves residents in five counties. Along with their main hospital, they have offices in 25 other locations.
In 2018, they implemented a telepsychiatry program within their emergency department to serve individuals presenting with a mental health concern. The next year, they started a collaborative care pilot program after recognizing the mental health need in the primary care setting. This program was developed in collaboration with the AIMS Center at the University of Washington. During this time, Morris Hospital and Healthcare Centers also worked closely with the Collaborative Family Healthcare Organization (CFHA). This national integrated care association advocates for behavioral health integration in the primary care setting and has served as a mentor for Morris Hospital and Healthcare Centers. Through implementation coaching and support services, the collaborative care pilot program was launched in February 2019. A licensed social worker serves as a care manager and splits their time between two offices. The program utilizes a telepsychiatry provider to serve as a consultant on mental health cases.
The aim of this program is to improve behavioral healthcare services by placing social workers and mental health professionals in primary care offices. Morris Hospital and Healthcare Centers employs 37 primary care providers and has approximately 109,000 outpatient visits per year. With the mental health professional shortage, many individuals seek mental health services from their primary care providers. However, primary care providers are not adequately equipped to treat mental health disorders.
The collaborative care team addresses mental health concerns in the primary care setting as opposed to referring off-site for those services. They track a defined patient population in a registry to ensure patients do not fall through the cracks. The care manager discusses patient cases with a consulting psychiatrist on a weekly basis and the psychiatrist makes treatment recommendations. The telepsychiatry provider meets with the treatment team of primary care doctors and clinical social workers to do chart reviews for four hours each week via video. The telepsychiatry provider does not work with patients directly, but helps to advise and support primary care providers with their cases.
Then, the care manager relays the recommendations to the primary care provider and patient. The care manager also provides the patient with psychotherapy using techniques such as behavioral activation and problem-solving therapy, both of which have been shown to be effective in the primary care setting.
To date, Morris Hospital and Healthcare Centers has seen patients in the pilot program become more engaged in their treatment plans. In order to determine success of the program, Morris Hospital and Healthcare Centers uses a caseload tracker to track information such as PHQ-9 scores, GAD-7 scores, weeks in treatment and number of sessions to see how a patient evolves over time and how involved they are in their care. Since implementation, patients are more involved and are more likely to follow through with appointments and treatment plans.
Patients have truly embraced this model and have commented that it helps to decrease the stigma associated with mental health issues. In addition to the patients, the primary care providers have embraced the Collaborative Care model as well. By having a team member who can help address mental health concerns, primary care providers are more comfortable learning to treat mental health concerns and manage medications that were previously outside of their comfort zones.
The main goal for this program was to serve patients visiting their primary care providers with mental health concerns. Eventually, Morris Hospital and Healthcare Centers would like to see Collaborative Care services available at all primary care sites. In Illinois, there was recently an exciting development. Gov. J.B. Pritzker signed into law a Senate bill that requires private insurance companies and Medicaid to reimburse for Collaborative Care services. This is a win for integrated care and supports the Collaborative Care programs that are ensuring individuals have access to mental health services. Morris Hospital and Healthcare Centers is excited to see Collaborative Care continue to grow and impact the lives of individuals in their communities.
In order to promote this program to encourage replication, Morris Hospital and Healthcare Centers has presented on their Collaborative Care model in a variety of settings including at a special telemental health workshop during the ATA2020 virtual conference and the Caravan Health's ACO Symposium. Additionally, Becker's Hospital Review recently interviewed Dr. Jennifer Thomas, a family medicine physician and Doctor of Integrated Care at Morris Hospital and Healthcare Centers, to learn more about their innovative program.
[1] Peterson-Kaiser Health System Tracker. (2019). Retrieved from https://www.healthsystemtracker.org/?sfid=4356&_sft_category=access-affordability,health-well-being,spending,quality-of-care
[2] Konrad, T., Ellis, A., Thomas, K., Holzer, C., & Morrissey, J. (2009). County-Level Estimates of Need for Mental Health Professionals in the United States. Psychiatric Services, 60(10). doi:10.1176/appi.ps.60.10.1307
[3] https://www.newamericaneconomy.org/press-release/new-study-shows-60-percent-of-u-s-counties-without-a-single-psychiatrist/
[4] Barkil-Oteo, A. (2013). Collaborative Care for Depression in Primary Care: How Psychiatry Could "Troubleshoot" Current Treatments and Practices. The Yale Journal Of Biology And Medicine, 86(2), 139. Retrieved from https://www.ncbi.nlm.nih.gov/pmc/articles/PMC3670434/