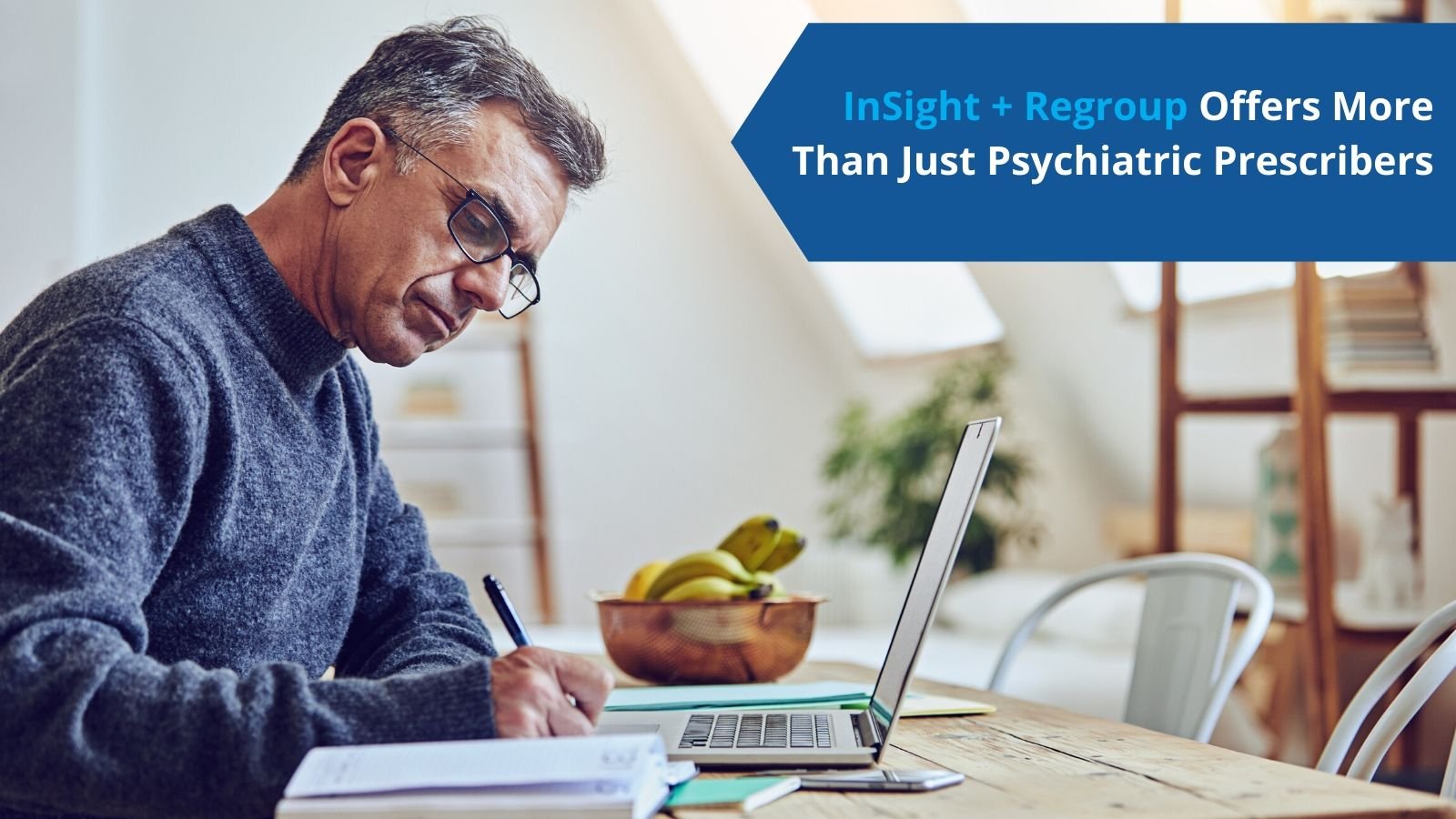 Did you know that InSight + Regroup also offers therapists? While psychiatric prescribers are our primary niche, we also have a team of therapists who can support on-demand, scheduled and in-home applications of telebehavioral health. These clinicians include licensed clinical social workers and counselors who can work in collaboration with your onsite clinicians or with other InSight + Regroup telehealth clinicians.
The benefits of partnering with a diverse group of clinicians include:
Allows for a comprehensive assessment and treatment of behavioral health issues
Provides patients with better access to expert mental health care
Ensures a seamless care transition with proactive post-discharge outreach
Higher patient retention rates due to familiarity and clinician-patient relationship building
Ability to form collaborative, multidisciplinary behavioral health treatment teams to ensure the highest and best use of clinicians' time and to encourage practice up to clinicians' level of licensure
Most InSight + Regroup therapists are either Licensed Professional Counselors or Licensed Clinical Social Workers.
Licensed Professional Counselors (LCPs)
LCPs primarily specialize in psychotherapy. The exact title for these professionals varies by state. In addition to secondary education (either a master's or doctorate in counseling), LPCs must obtain supervised clinical experience and pass state-specific licensing exams. LPCs may specialize in certain areas like marriage issues or substance abuse. LPCs do not prescribe medications and typically do not offer formal diagnoses.
Licensed Clinical Social Workers (LCSW)
LCSWs vary significantly in credentials and licensing and can provide a range of services based on those credentials. Clinical social workers are licensed to practice psychotherapy, recommend treatment from other specialists, and typically work one-on-one with consumers.
InSight + Regroup has an extensive and diverse network of clinicians and works with its partner healthcare organizations to understand needs for clinicians with certain specialties, experience levels, philosophies of care, cultural factors and personality types.