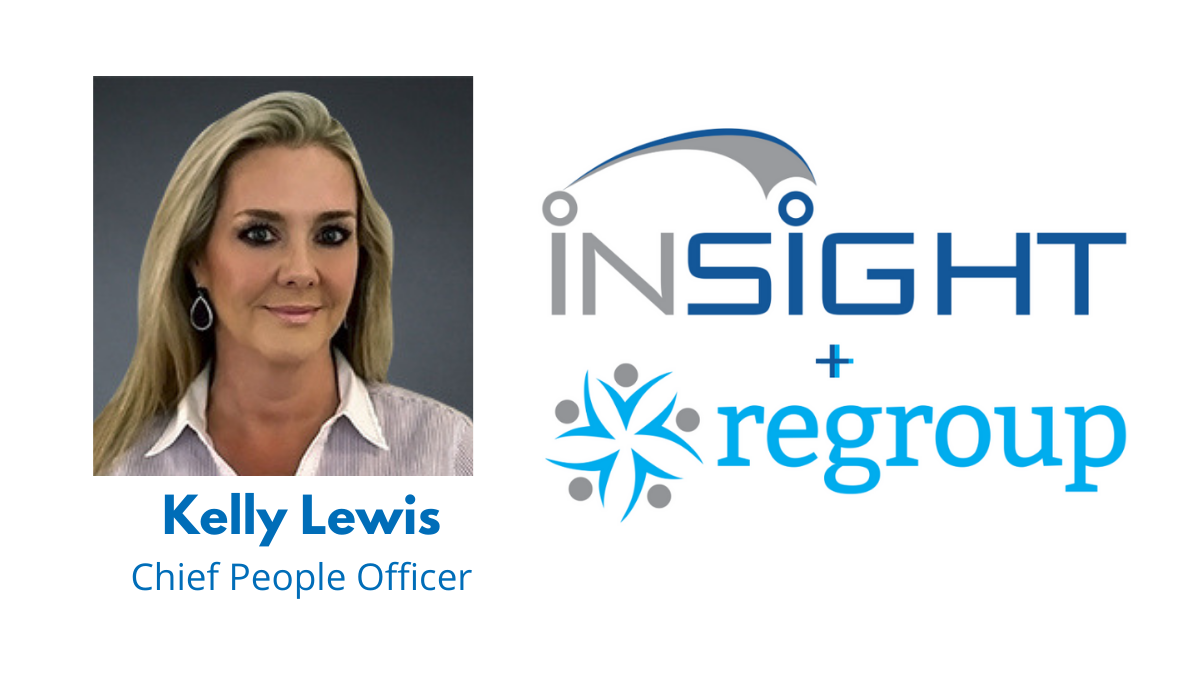 MOUNT LAUREL, NJ – Kelly Lewis recently joined InSight + Regroup's executive leadership team as Chief People Officer.
Lewis has extensive experience designing human capital strategies and implementing workforce solutions to support the operational needs and growth initiatives for progressive organizations in the healthcare and financial services industries. She brings considerable expertise in organizational development, talent acquisition and retention, change management, employee communications, project management, performance improvement, workforce planning and innovative program design and execution.
Prior to joining InSight + Regroup, Lewis held HR leadership positions with organizations such as Carenet Healthcare Services, Tandem Hospital Partners, Texas Health Resources, Capital One, Sheltering Arms Physical Rehabilitation Hospitals and McKesson. She earned her Master of Business Administration degree from Virginia Commonwealth University and her Bachelor of Business Administration degree from Texas Christian University.
As CPO, Lewis oversees the human resources and employee engagement teams at InSight + Regroup and is responsible for recruiting, onboarding, supporting, engaging and growing its administrative and clinical teams.
"I am honored to be a part of such a reputable, forward-thinking organization that is committed to breaking down the stigma and barriers to care associated with mental health. Behavioral health care is needed now more than ever, and I am excited to be a part of an organization that is truly making a difference in improving access to this much needed care. I look forward to collaborating with the leadership team to develop people and business strategies, best practices and initiatives to meet the current needs of the company as well as position it for continued growth and success," says Lewis.
"A company is only as good as its people. As a mission-driven, service provider, our people are the very heart of our organization and our greatest asset," explains Geoffrey Boyce, CEO of InSight + Regroup. "Kelly's proven leadership, demonstrated skills and expertise will be instrumental as we grow our team, advance our services and continually reimagine our culture to be the employer of choice for telebehavioral health."
About InSight + Regroup
InSight + Regroup is the leading and largest telepsychiatry service provider in the US with a mission to transform access to quality behavioral health care. InSight + Regroup serves hundreds of organizations and individuals in various settings across the continuum of care with its on-demand, scheduled services and Inpathy divisions. Given its size, diversity of services and extensive experience and expertise, InSight + Regroup is uniquely positioned to enable scalable telepsychiatry programs across the care continuum. As an industry thought leader, InSight + Regroup has helped shape the field, define the standard of care and advocate for improved telepsychiatry-friendly regulations. To learn more, visit www.InSightTelepsychiatry.com and www.RegroupTelehealth.com.