Illinois is First State to Require Coverage of Collaborative Care Codes
Originally published in Psychiatric News by the American Psychiatric Association:
Illinois' new collaborative care law is a powerful example of the impressive impact that close collaboration between APA and its district branches and state associations can bring for physicians and patients. Last month, Illinois Gov. J.B. Pritzker signed into law SB 2085, Coverage of the Psychiatric Collaborative Care Model. The language includes APA's model legislation, requiring private insurers and Medicaid in Illinois to cover collaborative care CPT codes. With the strong support of the Illinois Psychiatric Society (IPS), Illinois is now the first state in the nation to enact a law requiring the coverage of collaborative care codes that will increase access to mental health care for patients in primary care settings.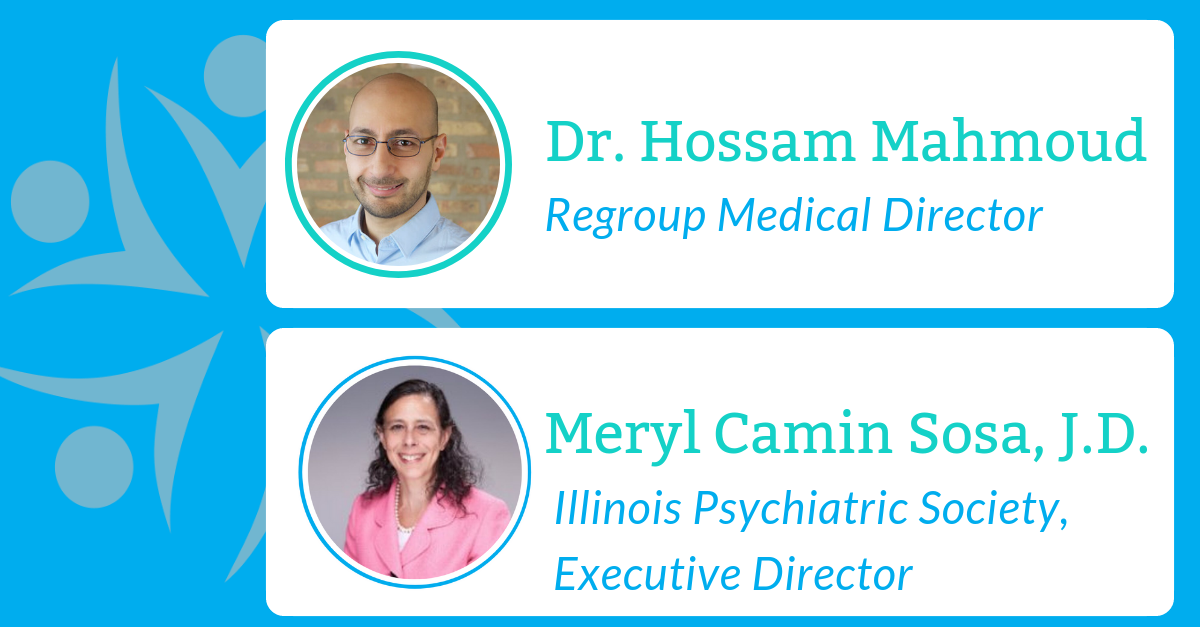 Over the past decade, the integration of behavioral health and general medical services has been shown to improve patient outcomes, save money, and reduce stigma related to mental illness. Significant research spanning three decades has identified one model in particular—the Collaborative Care Model (CoCM)—as being effective and efficient in delivering integrated care. In this model, a care team, led by a primary care provider and including a behavioral health care manager and consulting psychiatrist, work together to provide mental health care to a broader group of patients using innovative tools like a patient registry and evidence- and measurement-based care.
CPT codes describing the work of the collaborative care model were approved by the AMA CPT Editorial Panel in 2017 and published in the 2018 edition of the CPT manual. The codes were based on a framework put forward by APA in collaboration with other primary care organizations. While several states have been successful in lobbying Medicaid to cover these CPT codes (Maryland on a limited pilot, Montana, New Jersey, New York, North Carolina, Ohio for dual population only, Utah, and Washington), an option for pursuing CoCM via legislation is also available.
In advance of the 2019 state legislative sessions, APA developed model legislation to require private insurance to cover these billing codes. The model legislation is specifically adapted for each state by amending the appropriate sections of state code or creating new sections in the right titles or chapters. Additionally, each bill is formatted exactly as bills are drafted in that state. CoCM model legislation is posted on APA's website at www.psychiatry.org/psychiatrists/advocacy/state-affairs. Similar to other states in the country, Illinois has areas of uneven distribution of psychiatrists, and due to the elimination of certain state-funded grants that previously supported community health centers in Illinois, few Medicaid patients have been able to receive psychiatric treatment. IPS has been actively looking for new and innovative ways to increase access to care.
To expand access to mental health care services in Illinois, IPS and APA worked together to help introduce this model bill. At the suggestion of then-IPS President Joshua Nathan, M.D., one of the co-authors of this article (Hossam Mahmoud, M.D., M.P.H.), and the IPS Government Affairs Council, coverage for CoCM for Medicaid was also added to the legislation. The other co-author of this article (Meryl Sosa, J.D.) leveraged the society's strong relationships with key stakeholders to gain support for the legislation from 16 health-related organizations, while IPS lobbyist Betsy Mitchell secured sponsors for the bill. Mental health ally Sen. Laura Fine became SB 2085's chief sponsor, with a total of five sponsors in the Senate. APA staff drafted Illinois-specific fact sheets for SB 2085 that were used in both chambers of the Illinois General Assembly.
During the bill's initial hearing at the Senate Insurance Committee, three IPS members testified in support of the legislation: James MacKenzie, D.O. (IPS past president), Jennifer Kurth, D.O., and Andrew Lancia, M.D. The bill was met with overall support; and to clarify the definition of "collaborative care" for some senators, the legislation was amended slightly to include a more detailed description of the model. APA staff drafted the proposed amendment.
On April 10 the amended bill was accepted, and the Senate approved it unanimously. House Mental Health Committee Chair Rep. Deb Conroy chiefly sponsored the bill in the House, supported by nine co-sponsors. The bill was amended in the House Insurance Committee, with IPS's approval, to add an effective date of January 1, 2020, to give insurers implementation time. The bill went on to pass the House by an overwhelming majority, and a unanimous Senate concurred on May 30, before Gov. Pritzker ultimately signed it into law on August 25. 
Hossam Mahmoud, M.D., M.P.H., is the medical director and senior vice president of behavioral health at Regroup and the president of the Illinois Psychiatric Society. He holds an academic appointment at Tufts University School of Medicine. Meryl Camin Sosa, J.D., is the executive director of the Illinois Psychiatric Society. She is also a lawyer and a registered lobbyist.