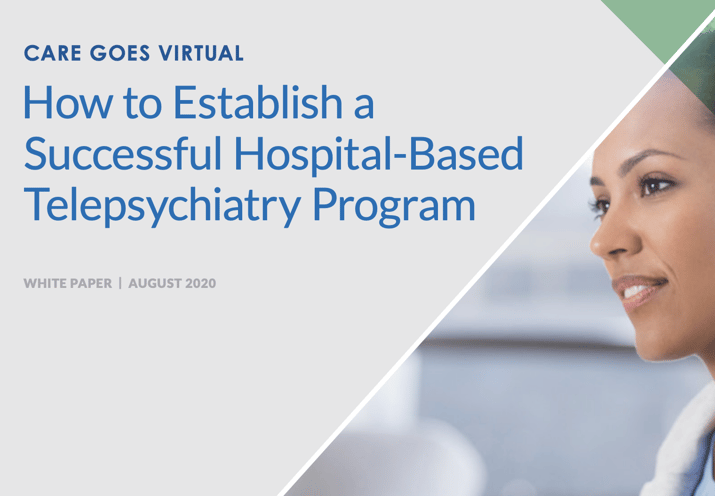 How to Establish a Successful Hospital-Based Telepsychiatry Program
"How long will it take to set up? When can we launch it?"
These are the most common questions when jump-starting a telepsychiatry program. As telehealth adoption increases across hospitals and health systems, stakeholders should be cautious of unrealistic timelines and silver bullet solutions that don't grasp the nature of behavioral health challenges within your community.

Download our latest resource to help you and your team envision a telepsychiatry strategy that meets clinician coverage needs, improves throughput and reduces behavioral health patient length of stay while adding value and accomplishing big-picture priorities into the future.
Click here to visit the download page.