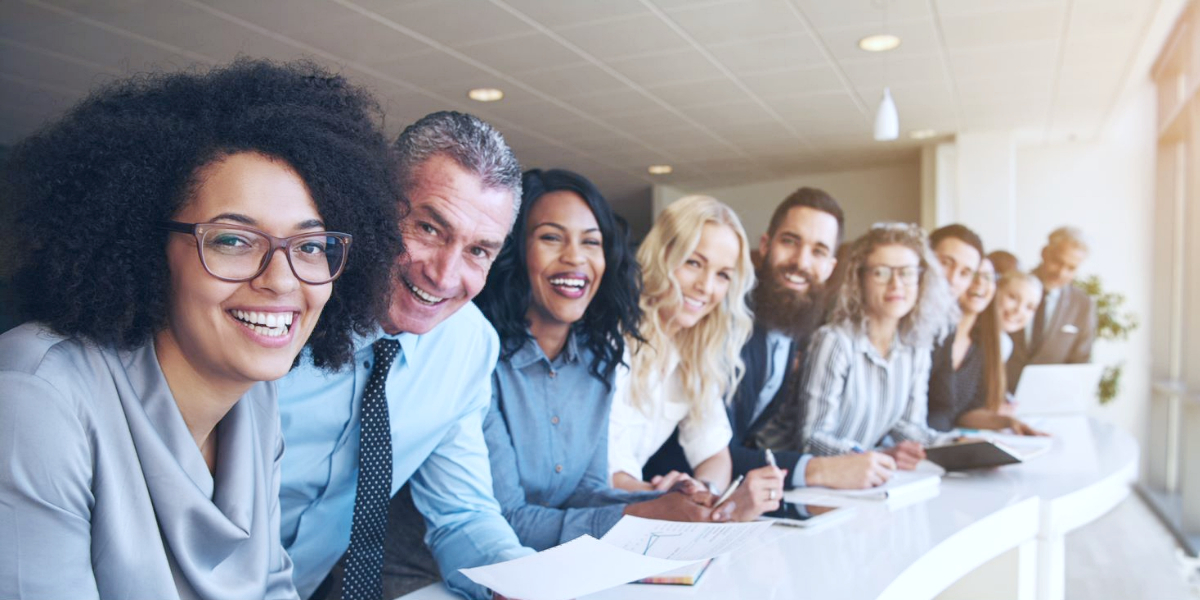 More clinicians are choosing to work in telehealth than ever before. As the industry matures and more competitors enter the market, clinicians have more options in where they chose to work. What makes them choose one provider organization over another?
Telepsychiatry is changing the way mental health services are being delivered.. Telepsychiatry not only transforms access to care for patients, but it also offers clinicians unparalleled job flexibility and opportunities for growth.  
The clinician network at InSight + Regroup continues to grow rapidly as we regularly add new psychiatrists and other behavioral health professionals to our team. In the past 6 months, more than 200 clinicians and 18 supporting administrative members have joined our team. In addition to these new hires, we have numerous existing clinicians who have been with our organization for many years.
These new and seasoned clinicians alike share what initially attracted them to InSight + Regroup and why they chose to stay:
Work-Life Balance
InSight + Regroup prioritizes the well-being of clinicians and administrative team – the mental health of our patients starts with us. Aside from the flexibility that comes with working from home and choosing your own schedule, we've established a wellness committee and clinician engagement team who continuously promote healthy work-life practices and on-going education.
Longtime InSight + Regroup clinician, Julie Lu, a psychiatric NP who has worked with us for several years explains why she enjoys working in telepsychiatry.
"What I like most about practicing telepsychiatry is that it feels like I've found more time in the day; I no longer have to fight traffic during a long commute. That time is now better used talking to patients and my clinic staff. The technology has allowed me to reach across the distance and make connections with patients who might otherwise still be on a wait-list to be seen by a psychiatric provider."
Focus on Clinical Care
InSight + Regroup has an unmatched internal technical and administrative infrastructure backing its clinicians. We offer around-the-clock clinical, operational and technical support designed to help clinicians with their delivery of care every step of the way. Clinicians enjoy support from a large responsive team so they can focus on what they do best – providing patient care.
"InSight + Regroup offers reliable support via admin staff, care navigation team and user-friendly systems. Thank you, InSight + Regroup for allowing me to put 100% of my energy into providing therapy." - Kelly Wood, LCSW
Being Part of a Team
Collaboration is a cornerstone of our organization. Through collaboration, InSight + Regroup clinicians develop strong professional relationships with their partner site as well as with their telepsychiatry peers and administrative support staff. Clinicians are not providing care "on an island" by themselves; our clinicians can find reassurance in having systems in place that makes it easy to communicate with colleagues and collaborate with necessary personnel in order to deliver the highest-level care.
When community health clinics across the country had to close or temporarily suspend services during the coronavirus crisis, one of our partners, the Fauquier Free Clinic in rural Virginia, in collaboration with our clinician, Dr. Azpiri, was able to quickly convert from facility-based to home-based virtual care so their patients could continue to receive much-needed mental health services.
"I am so grateful that patients have been so receptive to this new approach. They have been so welcoming and inviting and flexible, which is a big reason we've been able to pivot so quickly and successfully to in-home virtual care. Delivering care directly to patients in their homes gives me a glimpse inside their private worlds, without being overly intrusive. I can assess environmental cues such as the orderliness and cleanliness of their surroundings, appearance, food needs, etc. This allows me to really see how they are doing physically, emotionally and mentally and determine if additional support is needed." – Alicia Azpiri, MD
Expanding Organization
Following the recent merger between InSight Telepsychiatry and Regroup Telehealth in December 2019, even more clinicians have inquired about clinical opportunities with our newly combined organization. The merger created a larger, more comprehensive nationwide team that allows us to grow more quickly and strategically. With a bigger footprint and opportunities in various settings across the continuum of care, we are able to offer clinicians different options for where and how they practice. Clinicians also benefit from, our collective partnerships, expertise, leadership and resources; together we are truly transforming access to care.
Clinician Choice in Care Setting
InSight + Regroup is the only telebehavioral health care organization that offers clinicians the flexibility to select among multiple models, serve multiple organizations and work with multiple patient populations. Clinicians have the opportunity to choose from a myriad of settings such as emergency departments, hospital medical/surgical floors, inpatient units, mobile crisis programs, crisis centers, residential programs, primary care clinics, community health centers, tribal programs, correctional facilities or direct-to-consumer. Given the multitude of options available, we work with each clinician from the start to figure out the best care setting for them. We discuss their individual needs and preferences as well as the needs of the organization to ensure long-term success. We have found that uniquely matching our clinicians and partners and maintaining a strong line of communication has enhanced clinician satisfaction.
"I have been a psychiatrist with InSight + Regroup for 2 years. It has been a phenomenal work experience. I enjoy rotating my days between an outpatient clinic, a correctional facility and a commercial insurance/home setting. It keeps my clinical work interesting and my skills sharp." - Betsy O'Brien, MD
Work for an Established Reputable Organization
InSight + Regroup is the pioneering leader in telepsychiatry. For the past two decades, our mission has remained the same – to transform access to quality behavioral health care. Clinicians appreciate the stability and reassurance of working for an established and rapidly growing organization that has the technical, clinical and operational support to make them successful. Clinicians can engage with telepsychiatry peers, learn from behavioral health thought leaders and clinical experts.
"The collaboration between professionals, flexible hours, and ability to work with a company whose values and standards are in alignment with mine are some of the reasons why I continue to choose InSight + Regroup as an employer. I enjoy working in telehealth; it's a rewarding and humbling experience to be invited into a patient's home once a week for online therapy and have the opportunity to observe and help them when their most vulnerable." – Robert Cleveland, LCSW
InSight + Regroup uses the Net Promoter Score (NPS) metric that assesses clinicians' experience
with our organization by asking them how likely they are to recommend us to a friend or colleague. The final aggregate NPS score can range from as low as –100 to as high as 100. With the most recent clinician NPS scores for the two organizations averaging 55, it's clear that clinicians like working at InSight + Regroup. We are committed to fostering the best clinician experience possible to ensure they can deliver the best in class care.
What do you look for in a
tele
behavioral
health
employer? We'd love to hear from you.
Visit this link
to either share your ideas or to
discuss the various telepsychiatry opportunities available at 
InSight
 + Regroup.