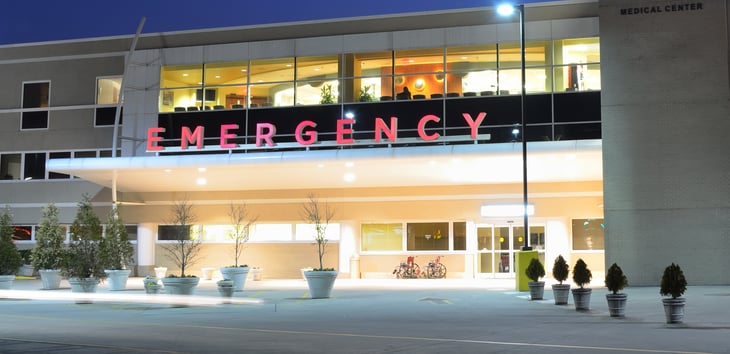 This year has seen remarkable changes across every element of the healthcare landscape. From the unforeseen curve ball thrown at a vulnerable U.S. healthcare system to the rapid, necessary adoption of telehealth across all care settings, 2020 is nothing like we've dealt with before.
With all this change comes a need to be introspective and understand how we can prepare for the days, weeks, months and years ahead. InSight + Regroup maintains partnerships with hospitals and health systems across the nation under unique circumstances to ensure access to timely psychiatric assessments.
To help give us a clearer picture of what hospitals have experienced and may continue to endure related to mental health patients, InSight + Regroup SVP & Medical Director, Dr. Mark Alter, gives his thoughts on the current hospital-based telepsychiatry landscape.
How has the coronavirus impacted hospital behavioral health services/programs?
The earliest phase of COVID-19 (March and April) saw a significant dip in the utilization of hospital-based behavioral health services and programs. This was in large part due to patients trying to avoid physical spaces with high risks of infection. Then, we saw a spike in mental health visits in hospitals as community-based programs where individuals typically sought treatment temporarily closed or switched to telehealth-only appointments. These types of programs are often inaccessible to the most vulnerable populations such as those experiencing homelessness and require them to end up in the emergency department.
Now, as COVID impacts lives in numerous ways, the need for behavioral health care is still present and is in fact increasing. The National Alliance on Mental Illness estimated that by 2021, 1 in 3 Americans will have a mental health or substance use issue. As an organization that works with its partners to scale and adjust services to meet these challenges, we are expanding our work into non-traditional on-demand settings and developing models to improve our ability to provide our services in areas and communities most in need.
One thing that has changed is our operational process and on-demand platform used by our hospital partners to request an assessment. When an emergency department, inpatient psych unit or medical floor requests a patient evaluation, they may denote the patient in question has tested positive for COVID-19. Doing this allows for our telepsychiatry clinician to adjust their messaging and ensure the appropriate amount sensitivity around the subject. Additionally, this makes the telepsychiatry clinician aware that onsite staff may require more time preparing PPE before setting up the virtual encounter in the presence of the patient.
What does the future of behavioral health look like for hospitals?
Prior to this pandemic, the need for telepsychiatry was fueled by a limited, poorly dispersed number of quality behavioral health clinicians across the country as well as an increasing demand for services by patients in need of care. The nature of this virus complicated those already difficult challenges. Even with available care resources or a manageable demand, this virus halted many in-person encounters and has forced us to adopt virtual interaction. Whether newly implemented programs or refining and sustaining ongoing programs, healthcare professionals are realizing the efficacy of telebehavioral health encounters and we will likely see continued use of these solutions even when in-person assessments are possible.
Has there been an increase in mental/behavioral health presentations in emergency departments or changes in disposition decisions?
While stressors such as the duration of quarantine, inadequate supplies, lack of information, frustration, boredom and fear of infection exist, these have not necessarily meant an increase in mental health-related presentations in hospitals. In response to the pandemic, hospitals and health systems have had no choice but to reallocate their resources. Changes like the need to limit inpatient psych unit rooms to just one bed did decrease overall bed availability. This did not mean that behavioral health programs they had previously implemented shut down. Our telepsychiatry clinicians continue to constantly monitor the evolving circumstances of the partner facility, adjust their processes and consider the community resources that they can leverage when making dispositions.
Though behavioral health visit volume was down initially, we have seen a steady return to pre-first spike volumes of mental health-related visits across many of our hospital partners. This could be in part due to patients in crisis or in urgent need of care feeling more comfortable utilizing hospital resources now that many have managed to safely adapt their operations in response to the virus. Stepping inside a hospital may not pose an exorbitant amount of infection risk as it may have posed just a few months ago. 81% of hospital leaders stated in recent InSight + Regroup poll that they believe the volume of mental health-related visits will increase over the next 6 months.
Hospitals and health systems need to continue to examine their disposition processes and adjust according to the availability of other resources in their community. If resources like intensive outpatient programs (IOP) and primary care providers (PCP) close or offer limited access, telebehavioral health may be able to bridge those gaps in many instances.