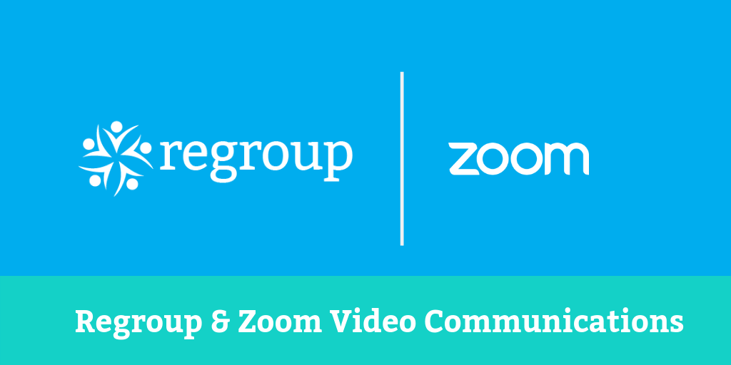 Regroup recently presented at Zoom's user conference, Zoomtopia 2019. As part of a healthcare panel, Regroup's own Medical Director and SVP of Behavioral Health, Dr. Hossam Mahmoud discussed best practices for building, integrating and expanding telehealth solutions during a session titled: Taking your Telehealth program to Warp Speed.
Reliable technology can be the difference between effective telehealth solutions and low-quality patient care. As a nationwide provider of integrated telemental health services, Regroup delivers top-tier performance through all technical elements of its care delivery model, including the secure, HIPAA-compliant RegroupConnect virtual care platform. With Zoom as the platform's foundation, this ensures uninterrupted patient experiences and high-quality care to drive better clinical outcomes.
Regroup was joined by Amber Humphrey, Director of Telehealth at Vanderbilt University Medical Center to discuss trends in telehealth and the significant role it will play as healthcare organizations looks to overcome geographic and budgetary challenges through innovative methods in order to deliver high-quality care to patients.
Watch the full session below:
You can read more about our partnership with Zoom in our case study to see how Regroup has leveraged high-performing, compliant videoconferencing and meeting technology to deliver over 150,000 patient sessions annually.
---
Contact Regroup for information on how we can partner with your organization to integrate
high-quality clinical capacity with in-house behavioral health staff.